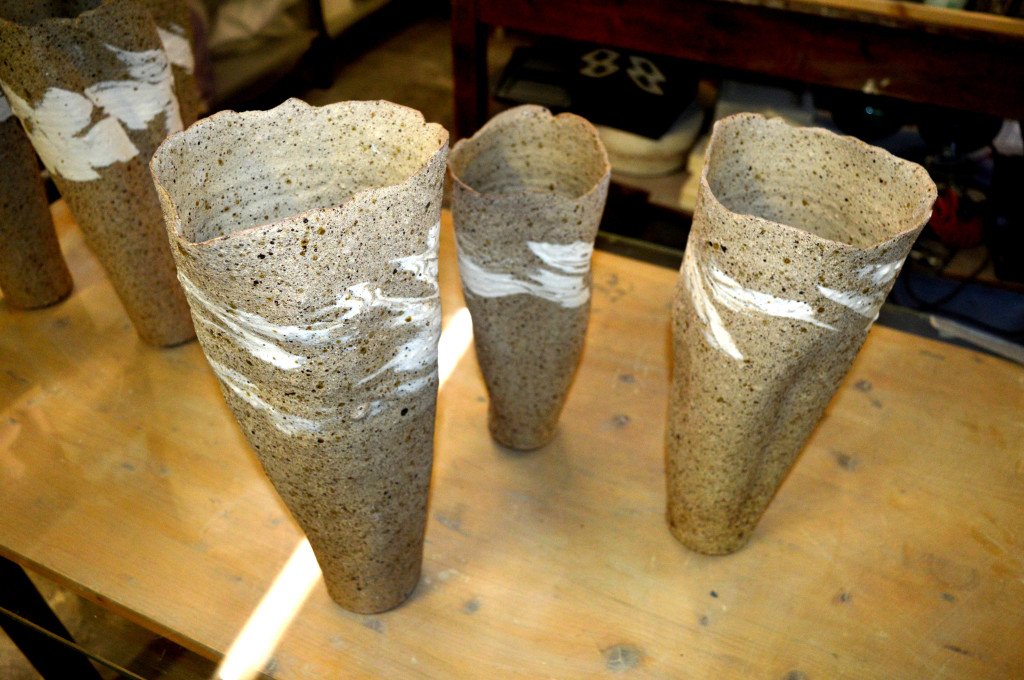 Here are the latest borns of the Neriage series.
For many years objects made by the wheel with clays of different colors has an important place in my production.
The possibility of forming and deforming the clay so that the colors of the clays adapt to the shape automatically, just as the object is born on the wheel, it is a very special creative joy.
The piece should not be decorated: the decoration is a whole while the vase is formed.
At the end of the processing the vase can be further de-formed.
What matters is the immediacy of the gesture.
All that remains is to clean it from the light film of colored clay that forms on the surface of the vase during processing, to see already the almost finished piece. Cooking at 1260 ° C and …
here is a ceramic haiku !